Old Wide Awake Plantation
A Hollywood, SC wedding venue
About
Old Wide Awake Plantation
A wedding at Old Wide Awake Plantation is the event of a lifetime. The old southern charm of this circa 1800 plantation home is alive in every nuance of the property. Sheltered space outdoors can be arranged to accommodate a variety of weather conditions.
A large tent/gazebo can be assembled over the recently installed patio area to establish an outdoor space for dining and dancing. Old Wide Awake Plantation is a truly unique and historic setting for any size celebration.
WHAT OUR CLIENTS ARE SAYING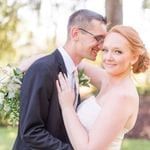 "Getting a DJ who was professional, fun and knew what they were doing was an ABSOLUTE must for us. We wanted to make sure our party was the best part of the night. Bunn DJ delivered and then some!"
"Very good fair pricing. This team has their $hit together. Both our families and friends, everyone at the wedding, were on the dance floor the whole time having tons of fun."
"We worked with David Fox for both our ceremony and reception music. We wouldn't think twice about booking again if we had another event in Charleston!"
More photos at Old Wide Awake Plantation
DJ SERVICES IN
CHARLESTON & SOUTH CAROLINA
Bunn DJ Company Charleston offers complete Master of Ceremonies and DJ Services. We will keep the party rockin'! DJ packages can include a photo booth, uplighting, and many add-ons such as cold sparkler machines and CO2 cannon guns.