SAN DIEGO

DJs

& ENTERTAINMENT
Weddings • Quinceañeras • Bar/Bat Mitzvahs • Corporate Events
YOUR CELEBRATION IS
OUR PRIORITY
You can take a chance on your friend's brother who says he is a "DJ," or you can trust an experienced professional to take care of all the technical and planning details your big day requires, and then have the experience to MC the evening (without hogging the mic) and rock your event! There are enough things on your plate, don't let the sound and lighting be one of them. Let us do the heavy lifting- we coordinate with you (and your planner) directly through our online planning tools, meet onsite for a site visit ahead of time, MC and help keep your reception on track, set up microphones for ceremonies and toasts, perform sound checks, and customize all your lighting and audio needs so that your venue looks and sounds great on your big day!
We believe a wedding DJ doesn't just show up with a set playlist of their own. Our DJ's work closely with all their clients and welcome Spotify and Apple Music playlists to ensure that the music for your wedding is curated for YOU! We can mix Top 40 into Latin into classic throwbacks without missing a beat (and without hogging the mic)!
Our staff knows how important this day is to you and we have the technical expertise and equipment to keep your reception going without a hitch! Expect us to show up early with a professional appearance. At the initial consultation, tell us your vision, your likes/dislikes, favorite songs, plan of events, etc. Let our DJ's take it from there while you get ready to dance the night away and sing your heart out!
WHAT OUR CLIENTS ARE SAYING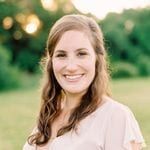 Our ceremony went off without a hitch and guests could hear our ceremony even in the back row, which was fantastic. Throughout the night, he made all the announcements needed, without any cheesy comments that we've experienced at other weddings.
There were people that I never imagined I would see dancing! I believe a DJ can make or break a wedding and he totally rocked our wedding! We could not be more pleased with the entire night! Thank you so much to Bunn DJ Company for making our wedding magical!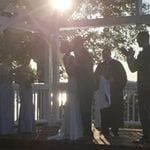 I can never say enough positive things about Bunn DJ company – you brought our dreams and love alive through music (and some sweet lighting) and I have never had more fun dancing with my husband OR my dad than at my wedding! I can never thank Bunn DJ Company enough.
MEET OUR SAN DIEGO DJ DREAM TEAM