CHARLESTON &

SOUTH CAROLINA

DJs & ENTERTAINMENT
Party Rockin, Dance Floor Packin DJs
Nowadays everyone thinks they're a DJ — they upgraded their Spotify account and don't have ads. But don't entrust your big event to just anyone. We're masters of our craft and music is our passion. Preparation is key and we start early. In our initial consultation, tell us what kind of music you like, what vibe you're going for and that song that you never want to hear again. If you want to jam to Beyoncé all night, your wish is our command. Our DJs show up early and stay until everyone is adequately partied out. They are personable, funny and know how to rock any dance floor.  In Charleston or anywhere in South Carolina, we're available for your wedding, corporate event, or any party where you want people dancing!
MEET OUR CHARLESTON DJ DREAM TEAM
MEET DAVID FOX
Meet David Fox
Music has always been a part of David's life, putting on his first "concert" at the family holiday party when he was 5. David fell in love with DJing during college at NC State, buying equipment after a summer in Europe where he saw some of the world's top DJs perform. David was already known around campus for his "mixed CDs" so it was only natural that he started DJing.
David continued DJing through graduate school, receiving his law degree and MBA in 2010. He worked as an environmental attorney and consultant for 4 years and continued to DJ events and weddings for Bunn DJ Company, before opening the Charleston office in 2014.
David's path to becoming a professional, full-time DJ was unconventional to say the least! David has performed on hundreds of occasions during his 12+ year DJ career, from clubs to weddings to corporate events. David adds – "The DJ is a reflection of the hosts, so when they book a DJ for their event, they expect the best. They expect the DJ to deliver their vision, and that's what I do."
In My Headphones: Kygo, Calvin Harris, Dion & The Belmonts, Alan Walker, Chris Stapleton, Migos, Drake, The Temptations, Mumford & Sons, The Lumineers & Everything 80's and 90's Rock/Pop
My Favorite Floor Fillers: "I Wanna Dance with Somebody" by Whitney Houston, "Shout" from Animal House, "Yeah" by Usher, "I Want You Back" by The Jackson 5 and "Uptown Funk" by Mark Ronson feat. Bruno Mars, "Sugar, We're Goin Down" by Fall Out Boy.
"David at Bunn did a fantastic job with our wedding! We had the last half hour of our reception be a certain style of music & he let us send him an exact list of the music we wanted & it was such a hit with our guests. Seriously, book them & you'll be totally happy! " – Taylor wedding on 5/15/22 at Creek Club at I'On in Mount Pleasant SC
MEET JUAN GUILLERMO
Meet Juan Guillermo
Music runs in Juan's family, from him and his siblings participating in middle and high school band programs, to even an uncle who's a German rock star for U.D.O.! But what really got Juan interested in DJing was one summer in Ibiza, Spain, where he watched several of the world's top DJs perform. With all the excitement, the high energy, and everything in between, it became clear to him that's where he wanted to be one day.
Juan began with music production but decided to take a small step back, and after taking some time to focus on his IT career, he never could shake the itch to get back into DJing. Juan decided though that this time, he would focus his skills on mixing and performing.
Juan has DJ'd for all sorts of events since 2010. It all began with small parties for friends and families, and over the years, has progressed to doing Sweet 16's, school dances, corporate events, and weddings. He's handled events of all sizes, ranging from small 20-30 people parties to even 200+ people weddings.
Juan hopes to continue with music production in the future, striving to reach that ever-elusive top, world-traveling DJ level. In his spare time, Juan loves relaxing with his dog, Ares, and playing video games for charity. He even teaches martial arts at his own Karate school in Goose Creek, SC, called Japan International Karate Center and continues to practice martial arts.
In My Headphones: Flo Rida, Marshmello, Frank Sinatra, Justin Timberlake
My Favorite Floor Fillers Are: "My House" Flo Rida, "September" Earth, Wind and Fire, "Downtown" Macklemore & Ryan Lewis, "Closer (feat. Halsey)" The Chainsmokers
"Juan with Bunn DJ was awesome! He was able to accommodate all of my music choices for my ceremony and reception. He was so much fun at the reception as well! I definitely would recommend him to everyone!" – Amy R. wedding on 6/11/22 at Wild Dunes Resort in Isle of Palms SC

MEET MICHAEL MARSICO
Meet Michael Marsico
Michael was born into music with a professional singer/drummer as a father. Since childhood, Mike's parents motivated him to learn a wide variety of instruments ranging from the drums to the cello. In his youth, music took a back seat for a short time period to sports which ended a lot of his aspirations to play these instruments. When Michael finally "came to his senses", he traded in his cleats in for a new form of instrument, DJ equipment, and hasn't looked back since.
Mike was hooked and initially DJed events for friends and family members. During college, he spent almost all of his free time buying records, downloading songs, and practicing mixing techniques. In the summer of 2013, he relocated to Charleston, where due to the energetic culture of the city and its beaches, he decided he would begin to DJ professionally. Since then Mike has been DJing non-stop in his spare time when he is not teaching middle school English.
Michael has performed at a variety of events over his year professional career that have given him a range of experiences and skills so that he can adapt to any event and crowd. Mike adds – "There is nothing more rewarding than being given the opportunity to create the real-life soundtrack for a client's big day. I love knowing that down the road they will hear one of the songs I played and smile because it brings them right back to that special moment!"
In My Headphones: Cardi B, Drake, The 1975, Prince, Bruno Mars, Ed Sheeran, Michael Jackson, Eric Church, Post Malone, The Weekend, Luke Bryan, Justin Timberlake, Justin Bieber, Jay-Z.
My Favorite Floor Fillers: "Billie Jean" by Michael Jackson, "Mr. Brightside" by The Killers, "All My Life" by K-Ci and JoJo, "Livin' On a Prayer" by Bon Jovi, "Shut Up and Dance" by Walk the Moon, and "Get Lucky" by Daft Punk
"My wife and I have been to over 14 weddings in the last year and one thing we noticed was a great DJ can make your night. Mike was awesome where people said they wanted his playlist after, no one left the dance floor and he was very professional. He was the DJ at our wedding and another friend of mine. DJ Bunn delivered all expectations and played a huge role in making our wedding night so memorable. " – Nick wedding on 7/16/22 at Lowndes Grove in Charleston, SC
WHAT OUR CLIENTS ARE SAYING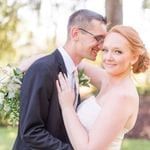 Getting a DJ who was professional, fun and knew what they were doing was an ABSOLUTE must for us. we wanted to make sure our party was the best part of the night. Bunn DJ delivered and then some!
Very good fair pricing. This team has their $hit together. Both our families and friends, everyone at the wedding, were on the dance floor the whole time having tons of fun.
We worked with David Fox for both our ceremony and reception music. We wouldn't think twice about booking again if we had another event in Charleston!