BUNN DJ COMPANY

RICHMOND DJs
Serving Central Virginia: Richmond • Charlottesville
MEET OUR RICHMOND DJ DREAM TEAM
MEET FRANK GUERTLER
Meet Frank Guertler
"I love seeing people having a great time with the music I've chosen and I completely believe that a great playlist can produce the perfect atmosphere for creating a memorable event."
Frank is the owner of Bunn DJ Company in Virginia and has been mixing music since he first learned how to DJ back in 2003. He started out in bar and nightclub events, eventually becoming a resident DJ at the Tobacco Company Club, DJing every weekend for nearly six years before moving into the private events world.
Over the last 20 years, Frank has performed at clubs, nightlife events, weddings, and private events in Richmond, Las Vegas, Seattle, New York City, and Raleigh.
Frank currently focuses on DJing weddings and private events, but can still be seen spinning at nightlife events around Richmond. He loves DJing and is passionate about playing music to move people to dance and make memories.
In My Headphones: Harry Styles, Drake, Leon Bridges, Japanese Breakfast, Ella Fitzgerald, the Killers
My Favorite Floor fillers: KC & the Sunshine Band – "Boogie Shoes", Ciara – "1,2 Step", Fallout Boy – "Sugar We're Goin Down", Taylor Swift – "You Belong With Me", Icona Pop – "I Love It", Roscoe Dash and Waka Flocka Flame – "No Hands"
"Frank from Bunn DJ company KILLED IT at our wedding! From day one, he was such a pleasure to work with and adapted to our every need. When I say that almost every single person was up on the dance floor the entire time (yes, even my 85 yo grandmother), they were! People are still talking about how fun the dancing and music were!" – Ryan
MEET PETE BOLOG
Meet Pete Bolog
Pete moved to the US from Romania in 1990 at the age of seven and immediately loved American pop culture, from TV to music and movies, but especially music!
Having lived in Chicago, Portland, Nashville, Atlanta, and now Richmond, Pete's exposure to many different types of people and their music tastes gave him a love of many styles of music. Pete takes his musical influences from European trends along with the music styles of the American cities he has lived in.
His friendships with DJs sparked an interest in becoming a DJ himself and sharing his love of music. One of the things he loves most about weddings and private events is the chance to meet new people, create new friendships and most of all – see guests having a great time to the variety of music he selects.
In My Headphones: 90s Rock, EDM, 2000s Dance Hits, Yacht Rock, Hair Bands
My Dance Floor Fillers: Bee Gees – "Stayin Alive", Usher – "Yeah", Isley Brothers – "Shout", Cardi B – "I Like It", Pitbull – "Fireball"
"DJ PETE WAS FABULOUS!!! Bride and groom interviewed him and selected him and thanks to Pete, the wedding was TREMENDOUS SUCCESS! Bride danced 5 hours straight!" – Mary Ellen
MEET CHRIS GAYLER
Meet Chris Gayler
Raised in a household that played music at every occasion, Chris has been steeped in a wide variety of genres from an early age. After taking up guitar in his early teens, he went on to receive a scholarship to Berklee College of Music and played in several local bands.
Chris started managing The Tobacco Company Club in 2014 and learned how nightlife and the hospitality industry worked, and began his training as a DJ there. Chris stepped aside from managing the club to became a resident DJ there, spinning at one of the city's most popular nightlife spots.
"DJing at Tobacco is where I got hooked on filling the dance floor" he recalls, "Losing yourself in dance is such a pure joy, it's so fulfilling to be able to give people that feeling!"
In My Headphones: The Gap Band, Arctic Monkeys, Kendrick Lamar, Fleetwood Mac, Aretha Franklin, Mac Miller, Jason Isbell
My Favorite Floor Fillers: Earth Wind & Fire "September", Pitbull/Ne-yo "Give Me Everything", Wacka Flocka Flame "No Hands", ABBA "Dancing Queen", Lizzo "About Damn Time", Redbone "Come and Get Your Love"
"Chris from Bunn DJ was highly professional and did a fantastic job at our wedding. I highly recommend Bunn DJ. The high-quality service and follow through meant we got to worry about one less thing during a stressful time. The online portal for the service agreement, music, and event details are incredibly intuitive and easy to use." – Marc
MEET CAMERON ROBINSON
Meet Cameron Robinson
Born and raised in Richmond, Virginia, Cameron has been performing on the turntables for over 10 years. He starting DJing during his time at Hampton University and has a passion for the art of DJing. He's been seen spinning at numerous weddings, corporate affairs, college events, nightclubs, and fashion shows.
Cameron thrives on creating the best memories for every event and making it an ecstatic experience. He sums up his feeling about DJing by saying "It is always a pleasure to part of a professional service that creates awesome memories, a sense of peace and jubilee, and makes people happy."
In My Headphones: Prince, Parliament, Drake, Kaskade, Sam Hunt, GoGo and anything from the 90's New Jack Swing era.
My Favorite Floor Fillers Are: "Before I Let Go"- Maze & Frankie Beverly, "P.Y.T."- Michael Jackson, "This Is What You Came For"- Calvin Harris feat. Rihanna, "Suavemente"- Elvis Crespo
"Bunn DJ and DJ Cameron was amazing! DJ Cameron listened to our requests, picked an excellent assortment of music and my husband and I were dancing the whole time!" – Jessica
MEET JESSE JAMES FELICE
Meet Jesse James Felice
Jesse James Felice is proud to celebrate his 14th year DJing. He's done weddings, clubs, conventions, corporate events, charities, and even a Zombie Walk. Venues include The House of Blues, the historic Ivar Theater in Hollywood, The Gaylord National Resort, and The Skylark NYC. From North Carolina, Virginia, Washington DC, Delaware, and Maryland, to Pennsylvania, New York City, and California.
Before moving back to Richmond from Los Angeles, Jesse worked as a music manager and tour assistant with Guinness Records' "world's most successful DJ," and Perfecto Records label owner Paul Oakenfold. Jesse organized music for his sets and coordinated events for Mt. Everest, Las Vegas, and Singapore. Ultimately, Jesse licenses music for film and TV and works with artists to create custom songs for clients.
Jesse believes in putting his experience, versatility, and organization to work for his clients, to give people the care they deserve.
In my headphones: Orchestral versions of video game and pop music, Daft Punk, The Killers, The Temper Trap, Celtic, heavy metal, indie, electro swing, electronic, and Cowboy Bebop
Favorite Floor Fillers: "Jump Around" by House of Pain, "We Found Love" by Rihanna and Calvin Harris, "Holding Out For a Hero" by Bonnie Tyler, "Sweet Disposition (Morgan Page Remix)" by The Temper Trap, Jump in the Line" by Cherry Poppin' Daddies
"When I want to party, I party with Jesse James, one of Richmond's best DJ's, you should too." – ABC 8 News Anchor Juan Conde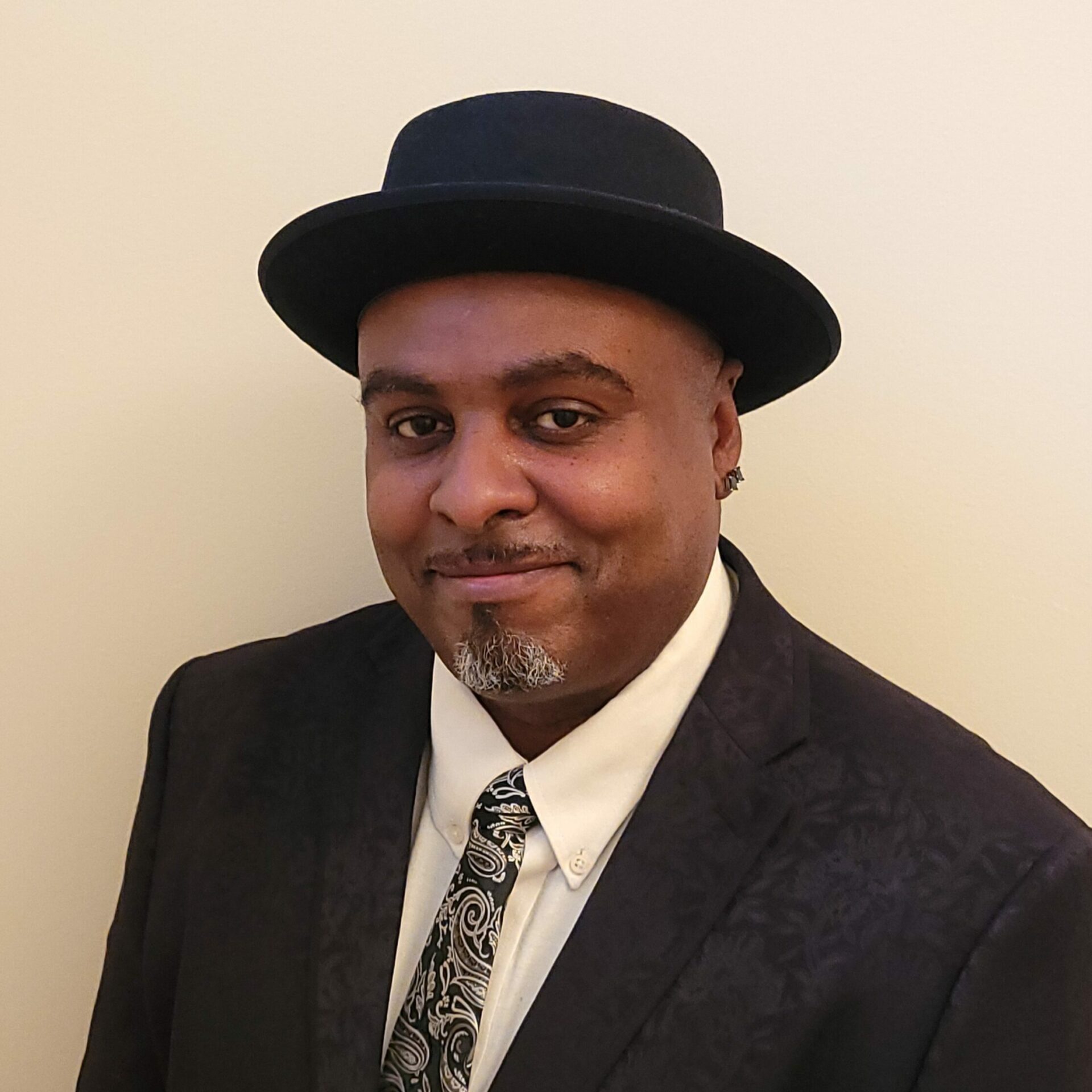 MEET SEAN TAYLOR
Meet Sean Taylor
Sean has always loved music from a young age but fell in love with rhythm when he learned to play the drums at 8. Growing up in New York, he developed a broad music knowledge and versatility which allows him to flow between styles and genres flawlessly.
After working security in several nightlife spots in downtown Richmond, he was urged to get into DJing by legends like DJ Lonnie B and DJ Sir RJ
Sean is a teacher by day and by night he is the resident DJ at WVIA 101.3 Jams in Charlottesville Va.and a guest DJ on Hot 108 in New York.
Aside from being a regular on radio mix shows, Sean also DJs at weddings, corporate events & private events. Seeing the joy of the crowd and smiles on faces when he's DJing is what the night is about!!!
In My Headphones: Jay Z, Jagged Edge, Jill Scott
My Favorite floor fillers: Lil John "Shots", Bruno Mars "Uptown Funk", Isley Brothers "Shout" Walk the Moon "Shut up and Dance with Me"
MEET RODNEY GENTRY
Meet Rodney Lee
Rodney started his DJ career on the radio with a local Richmond radio station, and has been the DJ & MC for weddings and private events on his own for years before joining Bunn DJ Company. With a wide range of musical tastes, from Top 40 and Country through the 70's to 2000's, he enjoys playing everyone's favorite songs that bring back memories and get people moving!
Perhaps his best quality is Rodney's attention to detail and planning that he gives his clients. Starting with the wedding ceremony through the reception, at private or corporate events he'll make sure all the details are covered and planned out ahead of time.
In My Headphones: Dua Lipa Earth Wind & Fire, Post Malone, Morgan Wallen, Calvin Harris, Parmalee
My Favorite Floor Fillers Are: "24k Magic" – Bruno Mars, "Shout" – Isley Brothers, "Mr.Brightside" – The Killers, "Wannabe" – Spice Girls
PLAN YOUR RICHMOND AND CENTRAL VA
WEDDINGS, EVENTS, & PARTIES