CHULA VISTA

WEDDING DJs

& ENTERTAINMENT
Weddings • Photo Booth • Corporate & Military Events • Quinceañeras
Voted Best
Wedding DJs in Chula Vista
Bunn DJ Company is a member of The Knot's Best of Weddings Hall of Fame. We have also been awarded the WeddingWire Couples' Choice Award from 2009-2023.
We believe a wedding DJ doesn't just show up with a set playlist of their own. Our DJs work closely with you to ensure that the music for your wedding is curated for YOU! We can mix Top 40 into Latin into classic throwbacks without missing a beat! Plus, our bilingual DJs speak Spanish and English!
Our staff knows how important YOUR day is to you and we have the technical expertise and equipment to keep your reception going without a hitch! Expect us to show up early with a professional appearance. At the initial consultation, tell us your vision, your likes/dislikes, favorite songs, plan of events, etc., and your imagination will come to life.
Even though weddings are our specialty, you can also hire us for photo booth rentals, corporate events, military parties, quinceañeras, and celebrations with our DJ services in Chula Vista CA, and the Southern California area from Temecula to Chula Vista.
Get ready to sing your heart out and dance like no one is watching, because our Chula Vista wedding DJs know how to rock parties.
GET READY TO DANCE THE NIGHT AWAY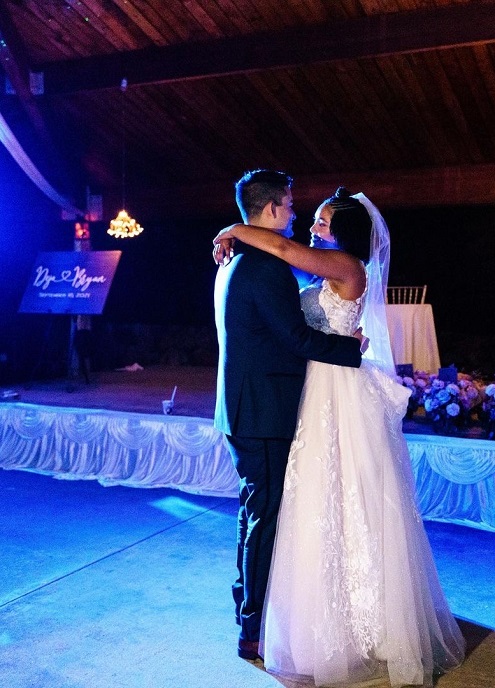 WHAT OUR CLIENTS ARE SAYING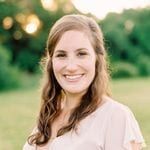 Our wedding ceremony went off without a hitch and guests could hear our ceremony even in the back row, which was fantastic. Throughout the night, he made all the announcements needed, without any cheesy comments that we've experienced at other weddings.
There were people that I never imagined I would see dancing! I believe a DJ can make or break a wedding and he totally rocked our wedding! We could not be more pleased with the entire night! Thank you so much to Bunn DJ Company for making our wedding magical!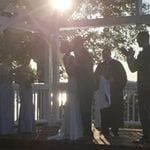 I can never say enough positive things about Bunn DJ company – you brought our dreams and love alive through music (and some sweet lighting) and I have never had more fun dancing with my husband OR my dad than at my wedding! I can never thank Bunn DJ Company enough.
DJ SERVICES IN
CHULA VISTA & SOUTHERN CALIFORNIA
When planning your wedding or event, consider other aspects besides music that are important to you. Bunn DJ Company has a selection of Chula Vista DJs that don't believe in just playing music. Our DJs focus on playing the perfect song at the right time. You also don't have to worry about making announcements as our DJs are MCs too.
Not only do we offer DJ services, but you can also have a dramatic theme to your venue with the addition of uplighting. Uplighting accents any room to add romance and fun. If you want to have pictures that last a lifetime with family and friends, check out our photo booth rental.
DJs FOR
WEDDINGS, EVENTS, PARTIES, DANCES
As a DJ company in Chula Vista, CA, led by Steven Feinberg, we have the privilege of working with the myriad of wedding venues the city has to offer. Whether you're after a beach outdoor ceremony or a rustic indoor reception (or both!), there's a wedding venue for you!
When looking for a DJ in Chula Vista and Southern California, look no further than Bunn DJ Company. Together we select the DJ that has the experience in your type of event and services needed.
Whether you are looking for a wedding DJ, corporate event DJ, military event DJ, or private party DJ such as a quinceañera DJ, birthday party, milestone celebration, family reunion, or retirement party, we have a DJ that specializes in getting guests on the dance floor. Then, your selected DJ works with you to plan a successful party.
WEDDING DJs ROCKIN'
CHULA VISTA AND SOCAL
Hosting a Chula Vista wedding isn't just about showing your guests a good time at your venue. You also get to show off all the area has to offer! As a Chula Vista-based DJ company, we love our city and are proud to know what makes a Chula Vista experience unique.
We've put together a list of local activities to consider adding to the suggested itinerary for your Chula Vista wedding weekend.
Whether your wedding or event is in San Diego, La Jolla, Temecula, Oceanside, Chula Vista, or anywhere in the Southern California area, we will come to you to create the day of your dreams.
ENTERTAINMENT IN
CHULA VISTA, CA AREA
Please note that the following events will create an influx of people to the Chula Vista area. If planning your wedding or event at the same time, book hotel rooms and excursions as early as possible as space will be limited!
Did you know Chula Vista is the lemon capital of the world? "Squeeze the day" at the Annual Lemon Festival hosted by the Third Avenue Village Association in August.
Another popular August Chula Vista event is HarborFest with an incredible array of street food and spirits, live music, and entertainment.
Enjoy a worldwide showcase of food and culture at the Linda Vista Multicultural Parade & Festival in April. Take in the World Art Village, catch a musical performance, and sample the international food court.
Want to play a game? This is the home of Lan-a-Thon Under the Sun, a 3-day weekend gaming festival that takes place in June.
Known over the years by many corporate names, Live Nation's North Island Credit Union Amphitheatre is one of the larger concert venues in the San Diego area. In fact, with a capacity of 20,000, it's larger than the famed Hollywood Bowl by 2500 seats!
If theater is to your liking, you'll find stage performances at the Memorial Park and Bowl. Or attend the annual Arts in the Park in August. The Bowl can also be rented for weddings.
Chula Vista plays host to US Olympic and Paralympic athletes for time trials as well as world championships. Take a tour of the Elite Athletic Training Center and watch the athletes strive for their best.
Environmental awareness is not just Earth Day here. The Living Coast Discovery Center embraces conservation and education with animal experiences and special events
Chula Vista CA
Chula Vista is Spanish for "Beautiful View" and is the second-largest city in the San Diego metropolitan area. What are some of the things that you and your wedding guests can enjoy in Chula Vista, CA?
Living Coast Discovery Center
Aquatica San Diego
Mattress Firm Ampitheatre
Otay Ranch Town Center
Chula Vista Bayside Park
South Bay Salt Works
Rice Canyon Trail
Marina View Park