CHARLESTON &

SOUTH CAROLINA

DJs & ENTERTAINMENT
Party Rockin, Dance Floor Packin DJs
Nowadays everyone thinks they're a DJ — they upgraded their Spotify account and don't have ads. But don't entrust your big event to just anyone. We're masters of our craft and music is our passion. Preparation is key and we start early. In our initial consultation, tell us what kind of music you like, what vibe you're going for and that song that you never want to hear again. If you want to jam to Beyoncé all night, your wish is our command. Our DJs show up early and stay until everyone is adequately partied out. They are personable, funny and know how to rock any dance floor.  In Charleston or anywhere in South Carolina, we're available for your wedding, corporate event, or any party where you want people dancing!
MEET DAVID FOX
Meet David Fox
Music has always been a part of David's life, putting on his first "concert" at the family holiday party when he was 5. David fell in love with DJing during college at NC State, buying equipment after a summer in Europe where he saw some of the world's top DJs perform. David was already known around campus for his "mixed CDs" so it was only natural that he started DJing.
David continued DJing through graduate school, receiving his law degree and MBA in 2010. He worked as an environmental attorney and consultant for 4 years and continued to DJ events and weddings for Bunn DJ Company, before opening the Charleston office in 2014.
David's path to becoming a professional, full-time DJ was unconventional to say the least! David has performed on hundreds of occasions during his 12+ year DJ career, from clubs to weddings to corporate events. David adds – "The DJ is a reflection of the hosts, so when they book a DJ for their event, they expect the best. They expect the DJ to deliver their vision, and that's what I do."
In My Headphones: Kygo, Calvin Harris, Dion & The Belmonts, Alan Walker, Chris Stapleton, Migos, Drake, The Temptations, Mumford & Sons, The Lumineers & Everything 80's and 90's Rock/Pop
My Favorite Floor Fillers: "I Wanna Dance with Somebody" by Whitney Houston, "Shout" from Animal House, "Yeah" by Usher, "I Want You Back" by The Jackson 5 and "Uptown Funk" by Mark Ronson feat. Bruno Mars, "Sugar, We're Goin Down" by Fall Out Boy.
"We can not thank David Fox enough for such a fun and memorable wedding! The communication was top notch and we felt very comfortable right from the beginning. It felt more like a long-time friend was DJing for us! We highly recommend Bunn DJ for your Wedding DJ. You will not be disappointed!" – Rachel
MEET JUAN GUILLERMO
Meet Juan Guillermo
Music runs in Juan's family, from him and his siblings participating in middle and high school band programs, to even an uncle who's a German rock star for U.D.O.! But what really got Juan interested in DJing was one summer in Ibiza, Spain, where he watched several of the world's top DJs perform. With all the excitement, the high energy, and everything in between, it became clear to him that's where he wanted to be one day.
Juan began with music production but decided to take a small step back, and after taking some time to focus on his IT career, he never could shake the itch to get back into DJing. Juan decided though that this time, he would focus his skills on mixing and performing.
Juan has DJ'd for all sorts of events since 2010. It all began with small parties for friends and families, and over the years, has progressed to doing Sweet 16's, school dances, corporate events, and weddings. He's handled events of all sizes, ranging from small 20-30 people parties to even 200+ people weddings.
Juan hopes to continue with music production in the future, striving to reach that ever-elusive top, world-traveling DJ level. In his spare time, Juan loves relaxing with his dog, Ares, and playing video games for charity. He even teaches martial arts at his own Karate school in Goose Creek, SC, called Japan International Karate Center and continues to practice martial arts.
In My Headphones: Flo Rida, Marshmello, Frank Sinatra, Justin Timberlake
My Favorite Floor Fillers Are: "My House" Flo Rida, "September" Earth, Wind and Fire, "Downtown" Macklemore & Ryan Lewis, "Closer (feat. Halsey)" The Chainsmokers
"Juan at Bunn DJ did such an excellent job at our wedding. Our guests were dancing the entire time. Multiple guests commented to me how much they liked the dinner music. We had the best time because of you!" – Jennifer
MEET JON FEIST
Meet Jon Feist
DJ Jon Feist was on the turntables at the age of 5. He would play his older sister's records for hours while she was at school. As his musical journey began Jon always leaned towards the songs with a dance rhythm, it was his goal to be exposed to every type of music. Getting paid for his first DJ gig even before he graduated high school Jon was hooked.
A few DJs took him under their wing and Jon became well known for playing break beats and house music in Reno, Lake Tahoe, San Francisco and Seattle in the 90's. He went by the stage name DJ Feist-E. DJing at late night parties and nightclubs became DJ Feist-E's world. He produced records and had a nightclub residency in Germany for almost a year.
When Jon returned to the states he continued to DJ in California holding residencies at large scale nightclubs. He went on to Co-host a number of morning shows where he did live mixes twice daily on the radio. The mixshow's popularity won him national syndication and his mixes played all over the country in the early 2000's. He was voted best DJ by the Chico, CA News and Review in 2003.
In my Headphones: Play-N-Skillz, Girl Talk, A-Trak, Destructo, Big Wild, Malaa, Dzeko, Future
My Favorite Floor Fillers: Drake – In My Feelings, The Killers – Mr. Brightside, Usher – Yeah!, Mark Ronson – Uptown Funk, Justin Timberlake – Can't Stop The Feelin', Earth, Wind, and Fire – September
"Bunn DJ company was AMAZING! Jon was our DJ. Music is a big part of both my professional and personal life, and Jon completely exceeded my expectations. I highly recommend Jon at Bunn DJ company. He really made our reception something to talk about long after it was over." – Samantha
WHAT OUR CLIENTS ARE SAYING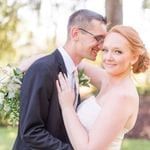 Getting a DJ who was professional, fun and knew what they were doing was an ABSOLUTE must for us. we wanted to make sure our party was the best part of the night. Bunn DJ delivered and then some!
Very good fair pricing. This team has their $hit together. Both our families and friends, everyone at the wedding, were on the dance floor the whole time having tons of fun.
We worked with David Fox for both our ceremony and reception music. We wouldn't think twice about booking again if we had another event in Charleston!